News Bytes 27th January
I will be taking a short break from the site on Friday as Mass Effect 2 is released in UK, I bought the 360 for the original so as you can guess I am a bit of a fan of the game 🙂 The indie games round up should make a return early next week along with reviews later in the week. I should be able to write the review for Gamefarm Math Quiz before Friday and if I get enough time a review for Overscan Sniper HD. Now on to some indie games news from around the scene.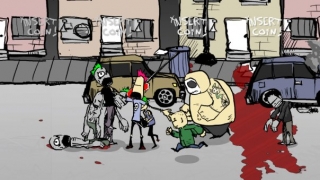 XBLA Ratings posted an article on the newly announced Charlie Murder game which comes from the brilliant Ska Studios (Dishwasher etc). This game looks great, very Castle Crashers inspired, and I expect it will be even greater by the time it is in our hands. Check it out here.
Reviews on other indie game sites are Duel: The Art of Combat, Hypno Vol. 1, Home Run Challenge, Abaddon, You Will Die and Avatar Aquarium.
GamerBytes posted an article on the sales figures for a number of indie games. It includes top 20 indie games of 2009 so you can get a general idea on how good or bad some games done. The sales figures make interesting reading and goes to show that while there are many greats games available not all are even in the top 20 while massage apps and other silly things are. Read the article in full here.
The developers of Carcophony created a great video showing the development process of the game. As a developer myself it is great to see your game turn from something very basic in appearance to the finished product, as a games player it also shows the amount of effort that goes into making games. Be sure to check it out here.